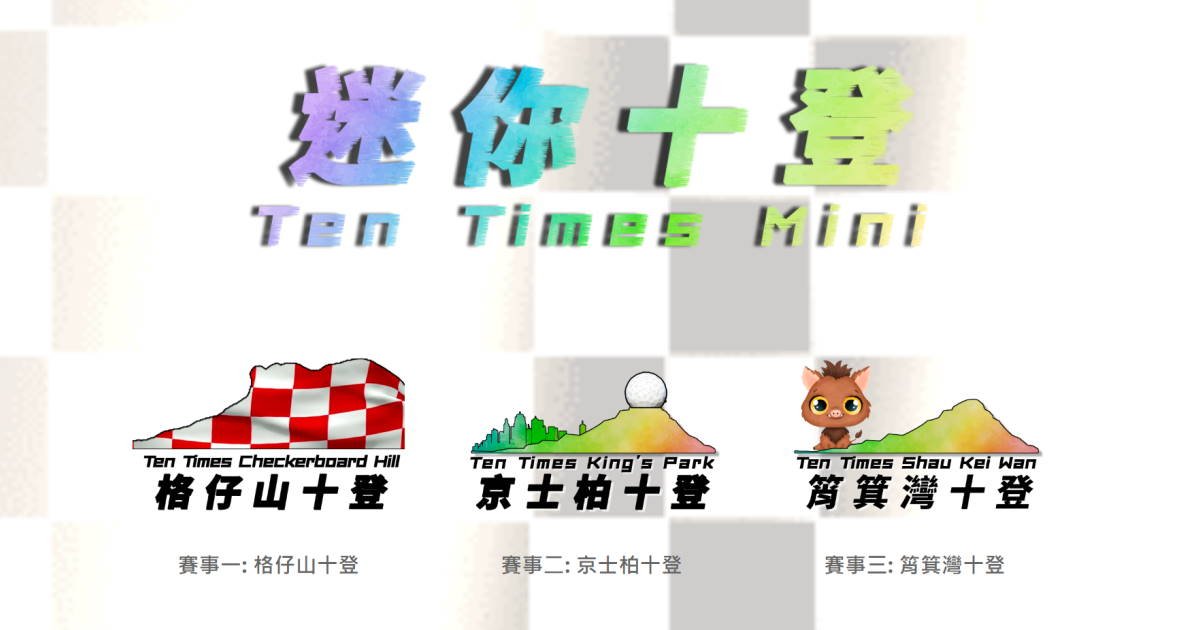 迷你十登
2022-01-01 / 2022-01-02 / 2022-01-03
迷你十登
Ten Times Checkerboard Hill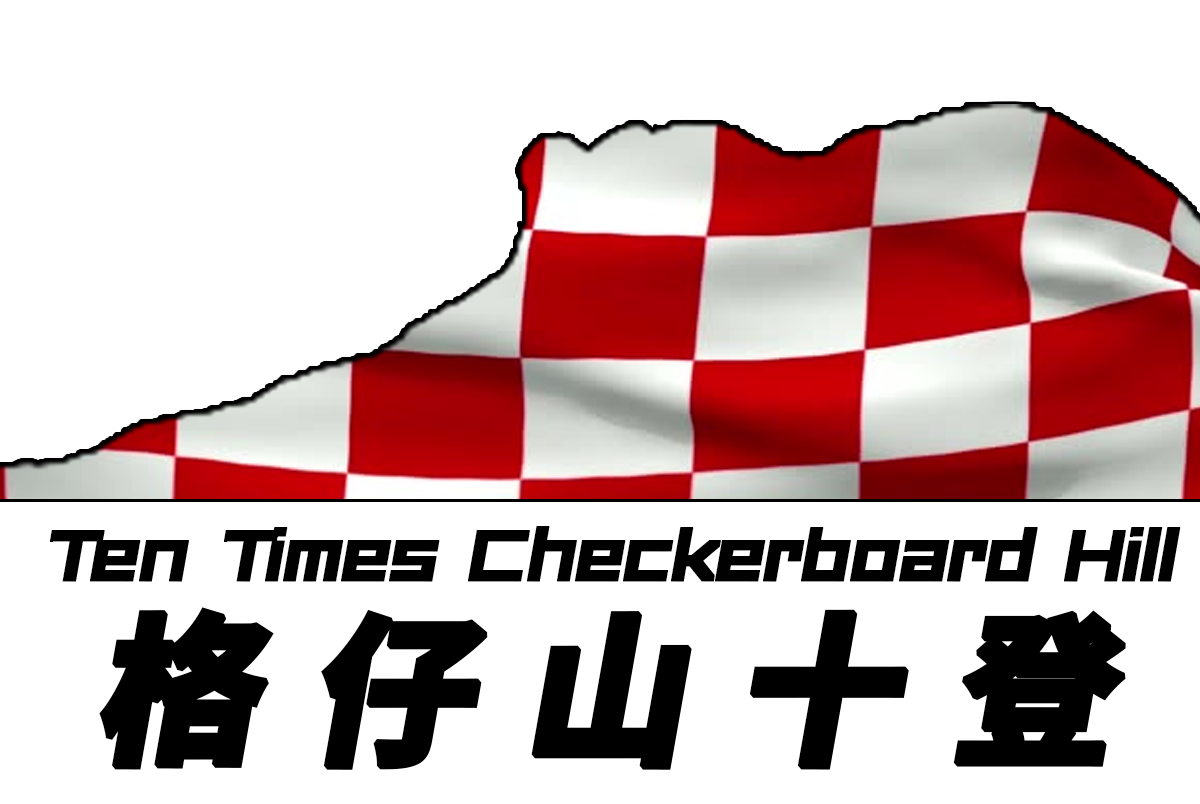 Recently, the red and white checkered pattern has appeared again in Checkered Hill. Checkered Hill, Kai Tak Airport, and Kowloon City are memories of Hongkongers. Ten Times Checkered Hill will take you to revisit the old days og Hong Kong, and let everyone challenge themselves.
Checkerboard Hill. Located in Lok Fu. In the 1950s, Kai Tak Airport underwent a runway extension project, and the hill was located on the runway 13 landing channel. In the past, in order to guide the plane above the corresponding flight track and the safe flight of the plane,The top of Checkerboard Hill was flattened and the hills were also painted. With the red and white checkered pattern on the navigation,The name of the Checkerboard hill comes from this. Later, after Kai Tak Airport was shut down, the red and white checkered pattern was painted gray in 2003.Recently, red and white checkered boxes reappeared in Checkered Mountain.
There are restrooms and changing rooms in Lok Fu Park and Kowloon Tsai Park. You can rest after the race.
Limit: 3hrs
Route:
A>B>C>B>A X 5
1 Time A>B>C
Distance : 0.7 km
Altitude gain: 65m
Altitude loss : 35m
10 Times A>B>C>B>A X 5
Distance: 7.0 km
Altitude gain/loss: 500m
A: Juntion of Juntion Road and Fu On Street
B: Lok Fu Service Reservoir Rest Garden
C: Outside Holy Family Canossian College
Ten Times King's Park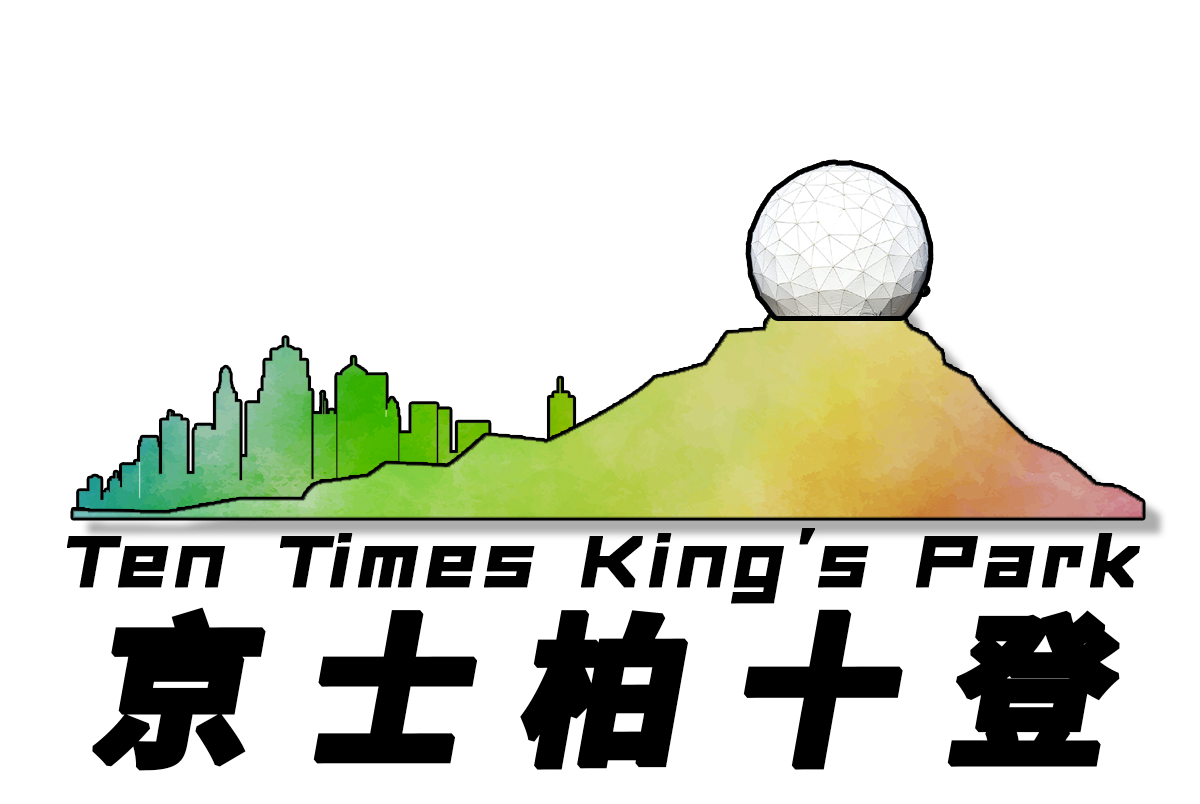 King's Park, a small hill in the downtown area of ​​Yau Ma Tei. One of the weather stations of Hong Kong Observatory is located here.
Trail runners often say "White Ball". It refers to the large radar station on the top of Tai Mo Shan or Beacon Hill.
There is "White Ball" in King's Park, which are satellite antennas for the weather station.
Standing on this hill, you can have a close view of the downtown area of ​​Kowloon
There are restrooms in King's Park Recreation Ground, you can take a rest after the race.
Limit: 2hrs
Route:
A>B>C>B>A X 5
1 Time A>B>C
Distance : 0.31 km
Altitude gain: 10m
Altitude loss : 20m
10 Times A>B>C>B>A X 5
Distance: 3.1 km
Altitude gain/loss: 150m
A: The end of the stairs next to Yau Ma Tei Ambulance Station
B: Entrance of Yau Ma Tei Service Reservoir Recreation Garden
C: Outside King's Park Salt Water Pumping Station
Ten Times Shau Kei Wan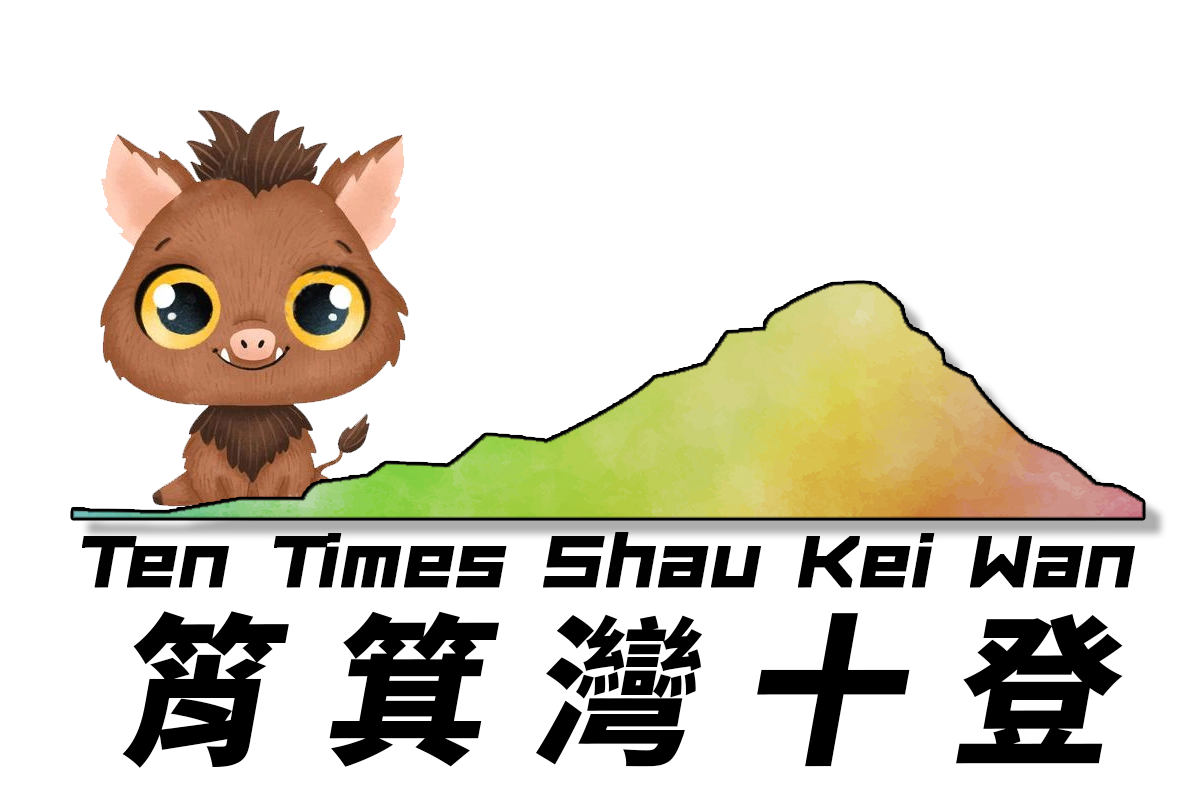 Shau Kei Wan Service Reservoir Playground is located in the urban area of ​​Hong Kong Island
This route starts from the opposite side of Tung Hei Court to Shau Kei Wan Service Reservoir.
Long concrete stairs connecting Shau Kei Wan Service Reservoir Playground and Tai Tam Country Park
It is Ideal for daily trail running training
Limit: 2hrs
Route:
A>B>C>B>A X 5
1 Time A>B>C
Distance : 0.27 km
Altitude gain: 35m
Altitude loss : 2m
10 Times A>B>C>B>A X 5
Distance: 2.7 km
Altitude gain/loss: 185m
A: The end of the stair in Shau Kei Wan Service Reservoir Playground
B: Gate
C: signage of Tai Tam Country Park (Quarry Bay Extension)
Anyone who signs up for one race or more can get follwoing gift:
- 格仔山十登/京士柏十登/筲箕灣十登 Stainless steel water bottle ($198)
FINISHER TROPHY
Finish the whole series of races can get the finisher tee